Changing a radiator has never been this EASY!
Terrific! Purchased to remove a bedroom radiator which was surplus to requirements and worked an absolute treat. Very easy to understand and use. Recommended.
Amazon, DBWM
One of these simple things that you think might not possibly work, but it did the job well in a position that I would have certainly marked the carpet without it.
Amazon, Jim Ryan
Its always going to be scary to replace a radiator the first time, you worry that you wont be able to stop the water going everywhere, but this really helped to do it with no muss, no fuss.
Amazon, Solublepeter
This makes it so easy to get a radiator off without getting water every where, I had to re-drain one so I just put the tool on and it was no hassle at all.
Amazon, Mr N Laidler
Good job. Made changing a radiator easy with no mess. 10 out of 10 for the guy who invented it.
Amazon, Mb Hall
An ingenious yet simple design which works extremely well.
Amazon, Mell
Draining radiators is a time consuming and messy job, but this new invention removes all that hassle. It also allows you to get on with another job whilst it is draining the radiator. I have been waiting for something like the Rapid RaDrain for years and it is nice to find a product that does what it says it will efficiently.
Amazon, B. Heath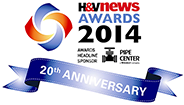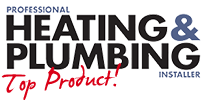 About Rapid Rad Drain
Drain a radiator.
Faster and cleaner. Less wasted time, no more stained carpets.
Replacing a radiator, changing a radiator valve or cutting in to any 15mm pipe that contains water. These are all simple jobs, once all the water is out. And getting the water out is always the most time consuming and potentially disastrous part of the job.
There is always a slight sensation of dread when you start cutting in to the pipe or undo the compression fitting, and you're asking yourself "Is all the water out?"
Well, cast your fears aside, rejoice in the fact that you don't need to worry, this new tool gives you piece of mind knowing that you will not spill any water or ruin the carpet with black sludge from the heating system. All the water from the system will safely and cleanly be captured using the Rapid RaDrain.
The Rapid RaDrain™ system is a very simple, sturdy little device that does a lot of work. Its main functions are to make the job of replacing a radiator cleaner, easier and faster.
All these great benefits
Drain a radiator in rocket-fast time
Increased productivity
Brake in to pipes without fear
Fits multiple pipe sizes
No need to supervise
Reduces time at job
Quick and painless
No mess, no fuss
No carpet claims
Testimonials
Kind words from our growing customer base
Terrific! Purchased to remove a bedroom radiator which was surplus to requirements and worked an absolute treat. Very easy to understand and use. Recommended.
Amazon, DBWM
One of these simple things that you think might not possibly work, but it did the job well in a position that I would have certainly marked the carpet without it.
Amazon, Jim Ryan
It makes its so easy to get a radiator offer without getting water every where, I had to redrain one I'd just put back on and it was no hassle at all.
Amazon, Mr N Laidler